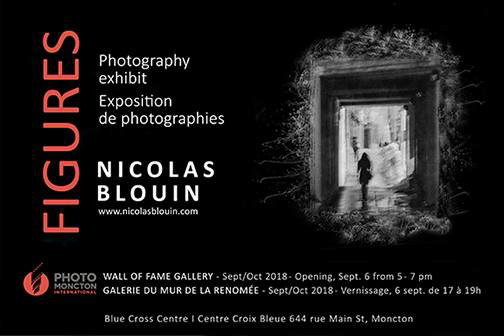 From September through October, see
Figures
by Nicolas Blouin at the Photo Moncton Wall of Fame Gallery at the
Blue Cross Centre
in Moncton, NB.
Through his observation, Nicolas captured moments of heightened intimacy where he tends to entice the viewer yet suggest a sense of solitude.
Nicolas certainly pushes the limits of exposure to express the real and the fictional blurring into a fractured narrative that is disorienting and unforgettable.
The curious eye of the photographer moved effortlessly and playfully between documentary, street photography and art.